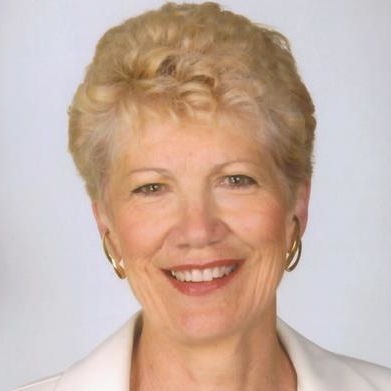 Rosi Angela Salandini Pedersen
Rosi was born on October 3, 1943 in Escondido, California and grew up on her parents' vineyard and farm. She spent her high school and college years in Long Beach, graduating from Millikan High School and then attending California State University, Long Beach, where she studied education. She taught elementary school for a number of years before taking time off to raise her family. When she returned to her career, Rosi taught English as a Second Language at Millikan High School and helped start the first high school ESL program before becoming a vice principal and then principal at Long Beach School for Adults and Reid Continuation High School. After retiring in 2007, Rosi worked at the Molina Foundation and at Long Beach State as a student teacher supervisor. She was also a leadership coach for the Los Angeles County Office of Education, mentoring new principals.
Volunteering was important to Rosi, and she participated in many charitable and civic groups. Rosi was a long-time member of CAMEO, the professional group of Assistance League of Long Beach, where she served as their chair for two terms. Inspired by her deep faith, Rosi also volunteered with the confirmation program at St. Barnabas Catholic Church. Despite her busy career and civic involvement, Rosi always had time to help her friends and family and treasured these relationships above all else. An avid reader and member of multiple book clubs, Rosi loved sharing her favorite books with friends and family. Many lives were touched and enriched by Rosi and by her passion for education, mentorship, and civic responsibility.
Long Beach, her home for over 60 years, is a better place because of her. She is survived by her devoted husband of over 50 years, Curtis Pedersen; daughters, Christina Paddock and Anne-Marie Pedersen; four grandchildren, Quinn, Aaron, Helene and Hazel; and many beloved nieces, nephews, grand-nieces and grand-nephews. She was predeceased by her sisters Louise Roccoforte and Mary Molina and her brother, Father Victor Salandini.
The College of Education (CED) expresses gratitude to all scholarship donors who continue to enhance the quality of education students experience at CSULB.
Impact
The Rosi Pedersen Student Teaching Endowed Scholarship was created by her husband, Curt Pedersen, to honor Rosi's dedication to student teaching and her legacy as an educator. This scholarship will support the full tuition of one future teacher, during their student teaching semester.

Scholarships
The Rosi Pedersen Student Teaching Endowed Scholarship