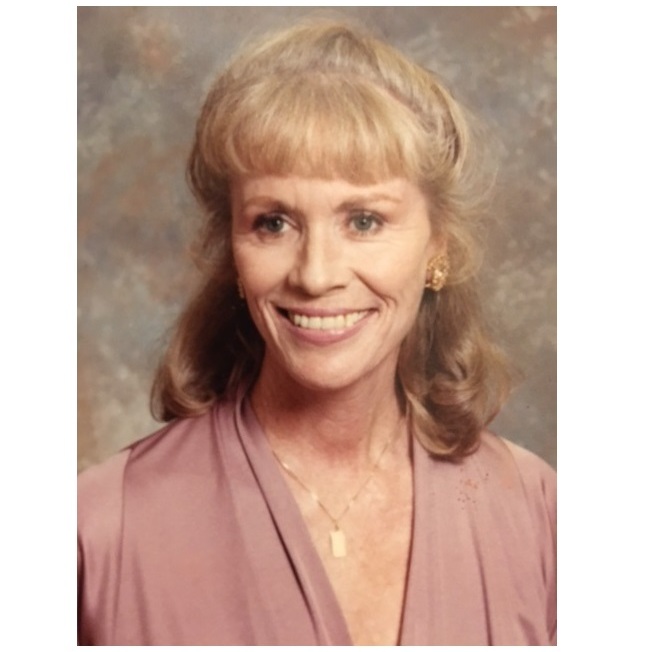 Merry Lee Latta Chambers
Merry-Lee Latta Chambers Van Pelt was born on January 4, 1937 in San Diego. Her father moved the family to Long Beach after landing a job as a health inspector at the Port of Los Angeles. Merry-Lee graduated from Poly High School in 1945 and earned her teaching credential at Cal State Long Beach in 1950. She married James Donald Chambers at St. Anthony's Church, the day after they graduated from college. She worked as an elementary school teacher in the Long Beach School District until the couple had twin sons and a daughter. Her children often heard their mother play the piano and sing, her soprano voice wafting in the air. Merry-Lee loved music, her daughter said, and her taste in music ranged from Barbara Streisand to Pavarotti. She also wrote and edited for the now defunct Long Beach Review, a local magazine. Her husband, James, became ill in and died from heart failure in 1976. Merry-Lee made it through the hardship by working and being involved in her community. The blonde, blue eyed Merry-Lee was a 105-pound ball of energy who supported the sorority Alpha Phi, Girl Scouts, and the Long Beach Assistance League. She also served on the Cal State Long Beach Alumni Board.
"She was a little dynamo, very outgoing," her daughter said. Merry-Lee later remarried to Vincent Van Pelt then moved to San Clemente where she spent her remaining years.
Merry-Lee passed away in March, 2003 at the age of 66.
The College of Education (CED) expresses gratitude to all scholarship donors who continue to enhance the quality of education students experience at CSULB.
Impact
This scholarship recognizes outstanding students preparing for the teaching profession.

Scholarships
Merry-Lee Latta Chambers Scholarship