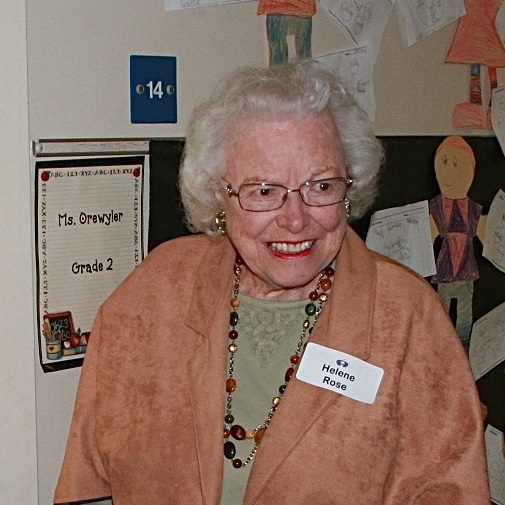 Helen Langthorne Rose
Helene Langthorne was born on December 4, 1917, Michigan. Helene received her initial degree in Michigan and later earned a master's degree from USC. After Helene married Robert B. Rose they moved to California to help Robert's ailing parents. Helene has a long teaching history in LBUSD; she was the Principal at Cleveland Elementary School and many other LBUSD schools. Helene was a dedicated supporter of education and believed in the importance of teaching elementary school children the words to important patriotic songs, especially the national anthem. In her trust, she left significant funds to support LBUSD for a choir teacher, Long Beach Symphony for children's music programs, Musical Theatre West for children's music programs, Lakewood Village Community Church, LBCC, CSULB, and the Long Beach Community Concert Association. Her impact as an educator and supporter of the Long Beach community, music education, and future teachers, is her legacy.
The College of Education (CED) expresses gratitude to all scholarship donors who continue to enhance the quality of education students experience at CSULB.
Impact
This scholarship was bequeathed by Helene Lanthorne Rose to provide scholarships for elementary school teachers in the Long Beach Unified School District working towards a Master's degree in elementary education.

Scholarships
The Helene Langthorne Rose Endowed Scholarship