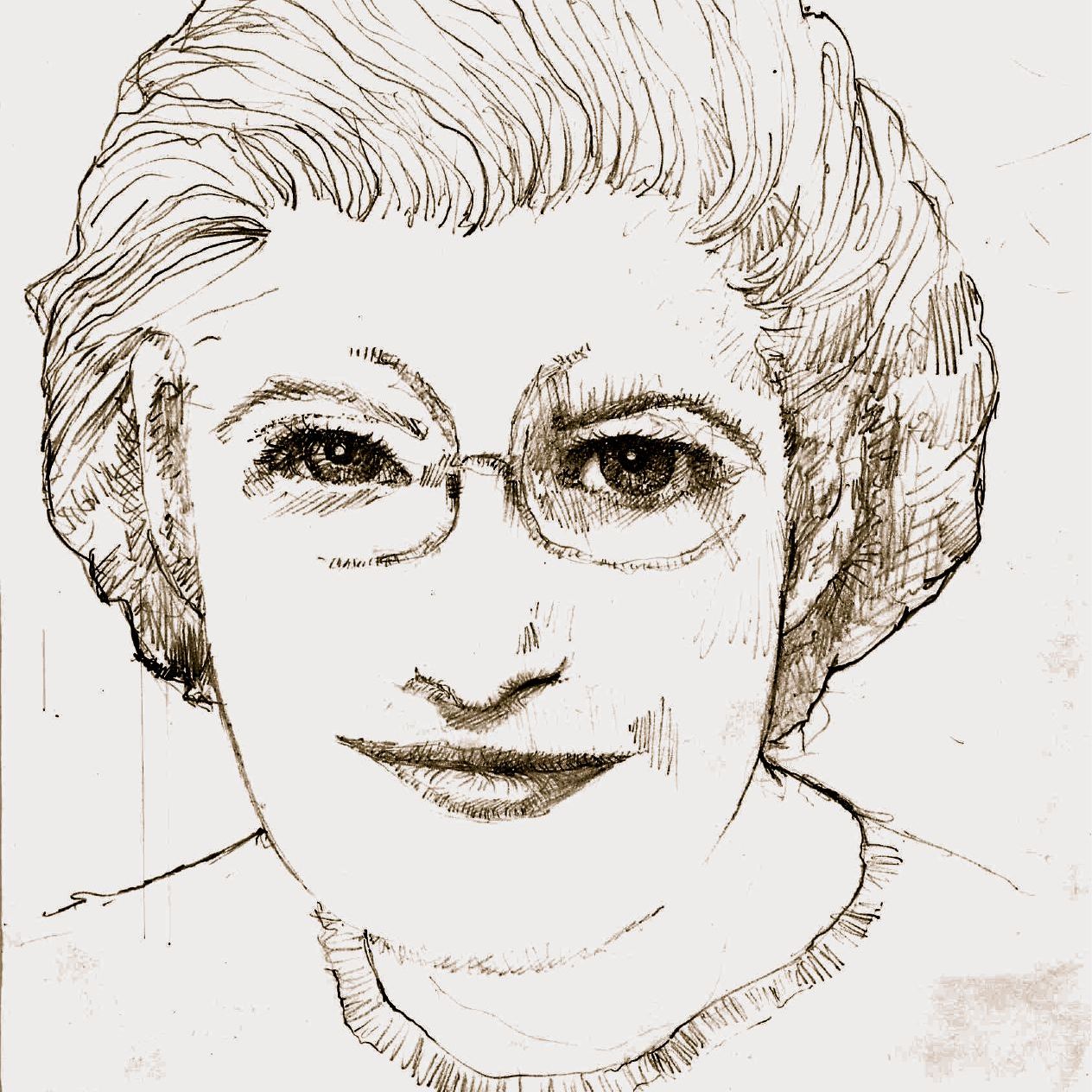 Gertrude Bloom
Gertrude Ziebarth Bloom was born in 1905 in Herman Minnesota, a small, agricultural community of fewer than 1000 souls in far western Minnesota. Her mother, Sadie, was from Beebe Lake Minnesota, and was a school teacher before marrying.
Gertrude was a good student and, as all the Ziebarth children, active in sports and other school activities. Indeed, judging from old photographs that remain, it would seem that without the Ziebarth kids, it would have been impossible for Herman High School to field sports teams in those days. Gertrude graduated from High School at age 16. Wanting to be a teacher like her mother, she applied for and was accepted to the LaCrosse Normal School (now the University of Wisconsin, LaCrosse). In the middle 1930's Gertrude fell in love with and married (a marriage that was to endure for 55 years) Reynold Bloom. Their first child, Thomas, was born in 1938 and named for Gertrude's beloved youngest brother who had, tragically, recently died after just graduating from the University of Minnesota.
In early 1942, the young family moved to Long Beach. Gertrude, as was typical for that time, was a full time homemaker. However, as the boys reached school age, Gertrude longed to return to her profession. She began substitute teaching and taking courses at the newly founded Long Beach State College – then operating out of an apartment house off Studebaker Rd. near PCH. Her LaCrosse degree was a three-year degree but, to be able to teach in California, she needed a fourth year plus a fifth year to acquire a Secondary Teaching Credential. While raising her two young children, running a household, substitute teaching, and going to classes at Long Beach State, she managed to complete her studies in 1951.
After graduating, she took a full time teaching position at Excelsior High School in Norwalk. While her primary responsibility was teaching Health Education she also became involved in Driver Education and Training. During her entire career she continued taking courses at LBSC to maintain her teaching certification and advance her training.
In the late 1960s, and nearing retirement, Gertrude discovered what would become the passion of her later life – working with physically and mentally challenged children. She transferred to the new Garr High School in Cerritos, California (interestingly, John Ghar had been Principal of Excelsior when Gertrude first taught there in the early 1950s) and, for the last years of her career taught Special Education. Early in her work with these students, she recognized that many of her Hispanic students were not developmentally challenged, but rather lacked the English language skills necessary to be successful in the classroom. Getting additional language assistance for these students became one of her salient priorities. Before the days of mainstreaming or bilingual education Gertrude was instrumental in moving students back into regular classroom learning situations.
Gertrude retired from teaching at age 66 in 1971. Her example of public school teaching and commitment to on-going higher education lead both of her sons to careers in education. Following in their mother's footsteps, both Thomas and Reynold (Class of 1963) graduated from Long Beach State. Reynold went on to earn a Ph.D. in Geography at UCLA and Thomas graduated from the Ed.D. program at the University of Illinois. Both had long and successful careers in higher education.
She died in her home, overlooking her beloved roses, in June 2001 with her son, Reynold, and her wonderful caregiver, Goldie, in attendance.
The College of Education (CED) expresses gratitude to all scholarship donors who continue to enhance the quality of education students experience at CSULB.
Impact
This scholarship was created by her sons, Thomas & Reynold Bloom, in loving memory of their mother's dedication teaching and education.

Scholarships
The Gertrude Ziebarth Bloom Endowment