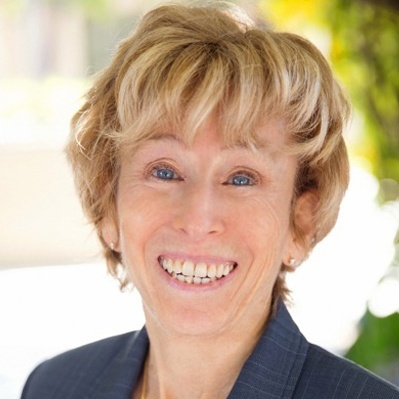 Georgia Griffiths
When Georgia Griffiths began her studies at CSU Long Beach in 1969, she was a first-generation college student who aspired to be a great writer. By junior year, she realized her passion was to pursue a future that involved numbers and computers. Although the new world of computers held both fascination and new opportunities, CSULB had yet to establish a Computer Science track or major. As a result, Georgia decided to pursue a career in computer engineering by first earning her BA in Mathematics.
During her college years, she served as president of Gamma Phi Beta, president of Mortar Board, and as a little sister to Sigma Pi. Upon graduation, she was the third female engineer ever hired by Hughes Aircraft in Fullerton where she received a coveted Hughes Fellowship Award, culminating in an MS in Computer Science from USC. While at Hughes, she won the Cost Improvement Program of the Year Award. Her revolutionary "Tea Leaf Algorithm" published in Communication of ACM, July 1987 afforded algorithms with error-detection and increased speed, all of which is still utilized today.
Before forming her own company in 1989, Ms. Griffiths worked for companies in the private industry in addition to serving as a government support contractor for TRW (1980 TRW Systems Engineer Award), Bendix, SolarTurbines and Compusec. Griffiths is now an award-winning technology entrepreneur in San Diego. Her company, G2 Software Systems Inc (G2), is the city's first—and today's premiere—woman-owned defense contractor. In recognition of her accomplishments and industry contributions, Georgia was honored as the Distinguished Alumna of the College of Natural Sciences & Mathematics in 2008.
Ms. Griffiths has been actively involved in the Grand Prix Dressage and is a private pilot who volunteers for Angel Flight. According to Griffiths, "The fun in success is all the toys, but the joy is in giving back."
The College of Natural Sciences & Mathematics expresses gratitude to all scholarship donors who continue to enhance the quality of education students experience at CNSM.
Impact
Ms. Griffiths established the G2 Software Systems Endowed Scholarship to support students who will help invent the future and keep the United States globally competitive by applying their talents and education in technology and science-based industries.