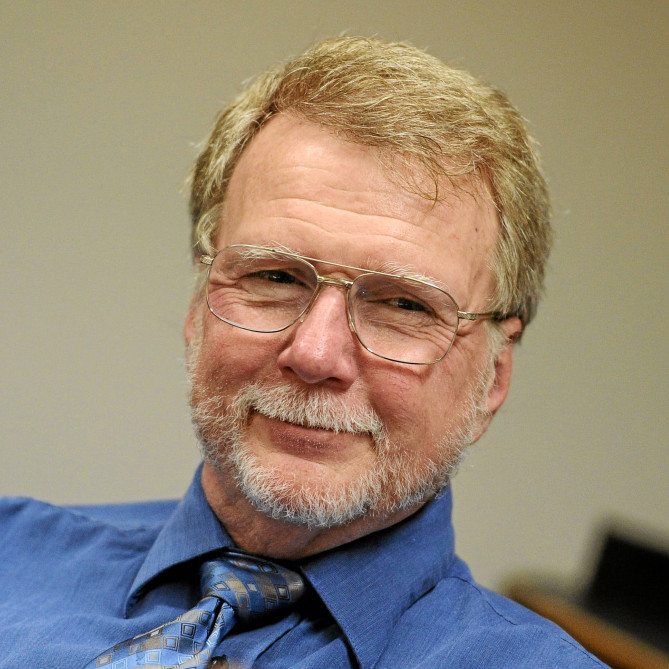 Dr. David Allen Dowell
Dr. David Allen Dowell, 65, of Long Beach, CA, passed away on Tuesday October 25, 2016. David was born in Nashville, Tennessee to Daisie and Paul Dowell on September 25, 1951. He graduated from Middle Tennessee State University with a Bachelor's Degree in Psychology and the University of Tennessee, Knoxville with a Master's and Doctorate of Psychology. He moved to California in 1977 where he began his career at California State University, Long Beach. In his 39 years there, he served as a professor and department chair of psychology, dean of the college of liberal arts, vice provost, and provost of the university. He married his wife, Nancy Manriquez on December 15, 1984. In addition to his successful career, David enjoyed many hobbies which included cycling, tennis, gardening, and reading. He was also a passionate supporter of the arts and loved jazz music, his most recent affinity being for Barcelona Gypsy Klezmer Music.
President Jane Close Conoley said in a statement to the university that Dowell was a "champion and advocate for students." "Many of the national accolades we received for growth in graduation and retention rates and reducing opportunity gaps can be attributed to his leadership and tireless efforts to improve student outcomes," Conoley said.
Dowell had retired in June after 39 years of service. He served as interim provost from July 2013 until his retirement. Over the course of his career he held a variety of positions on campus, including professor of psychology, department chair, dean, director of strategic planning and a vice provost.
He was instrumental in launching CSULB's Highly Valued Degree Initiative to increase college retention and completion rates overall, with a focus on underrepresented students, officials said. Dowell led a team in 2005 to Elizabeth City State University in North Carolina, a historically black institution, as part of a national study of campuses serving underrepresented students. Calling him "the father of student success at Cal State Long Beach," Lynn Mahoney, provost and vice president of Academic Affairs at Cal State Los Angeles, who worked with Dowell for more than six years at CSULB, said he was known across the country as an innovator, and he gave talks to campuses in the United States and throughout the world. "There was nothing Cal State Long Beach accomplished that didn't have Dave's fingerprints on it," Mahoney said. "He was a nationally known expert on student success and became even more nationally renowned because he demonstrated he could do it. He demonstrated it can be done."
He was a key part of the Long Beach College Promise, which provides academically eligible Long Beach Unified School District graduates with guaranteed admission to Cal State Long Beach. Local graduates who choose to study at Long Beach City College can take a year's worth of classes without having to pay tuition.
Dowell championed learning abroad, and he spearheaded a campus digital transformation in the areas of student advising, scheduling of classes and managing enrollment. He oversaw the implementation of electronic advising, which uses analytics to help campus advisers identify students who need assistance in designing their coursework. Program software allows advisers to see the real-time academic performance of students, which helps them steer students to alternative courses of study, if they are struggling in class.
Conoley said Dowell was a values-driven educator who never doubted himself. His management style was decisive, and imbued with wisdom, she said. In decision-making, Dowell placed student success first, and never wavered, even if the path he chose proved unpopular with faculty and administrators, Conoley said. "Almost to a fault, he was relentless in his total commitment to students," she said. Conoley said Dowell was a well-rounded man who enjoyed jazz and the outdoors. He was a scuba diver and an avid cyclist. "He adored his children," Conoley said. "He was open about how much he was crazy about his daughters. He was a strong kind of family person. It was clear he put a big stock in his family."
On campus, Dowell's vision included learning communities, supplemental instruction and bolstering learning assistance centers on campus. He told the campus newsletter: "I hope that my legacy is this: leaving the campus in better shape to support the success of all of our students."
David is survived by his wife Nancy, his brother and sister, Paul and Nancy, and his three daughters, Maria Elena, Laura Ann, and Julia Rose.